Lithium Chromate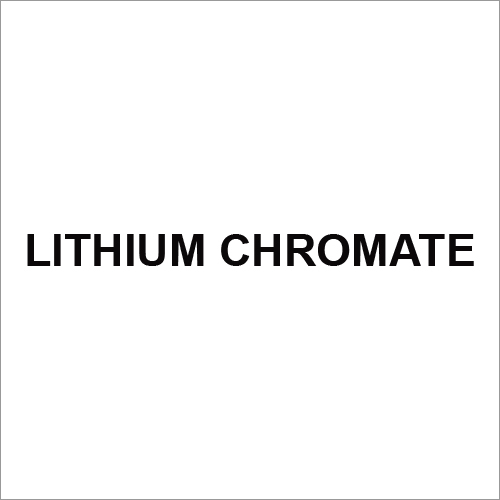 Lithium Chromate
Product Description
Lithium Chromate offered by our company, is a yellow color, odorless, crystalline solid. This chromate is used as a corrosion inhibitor and in the manufacture of other chemicals. This chromate is used as a corrosion inhibitor, heat transfer agent, and oxidizing agent in leather and metal finishing. Our provided Lithium Chromate is also used in photography, wood preservatives, batteries, safety matches and cement. This chromate is very cost effective as well as economical to use.
FAQs
What is Lithium chromate used for?
Lithium Chromate is a yellow, unscented powder utilized as a consumption inhibitor, heat move specialist, and oxidizing specialist in calfskin and metal wrapping up. It is additionally utilized in photography, wood additives, batteries, wellbeing matches and concrete.
Is chromate harmful to humans?
Potassium Chromate is a Cancer-causing agent in people. There might be no protected degree of openness to a cancer-causing agent, so all contact ought to be decreased to the most minimal conceivable level. contact additionally happens you might be overexposed, despite the fact that air levels are not exactly the cutoff points recorded previously.